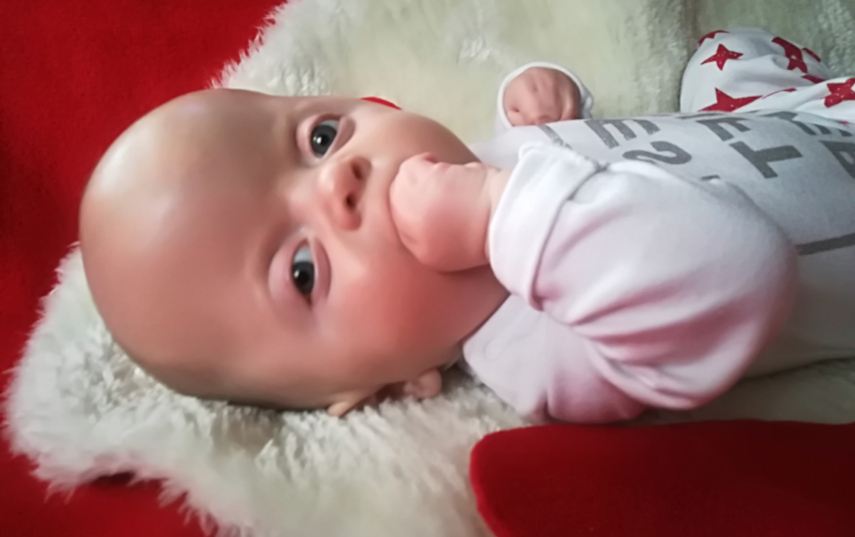 My little John though stunning and exceptional for the whole family, he looks different from a few month old, healthy baby. Misshapened head, high protruding forehead, broadly spaced out, starring eyes as well as fused fingers and toes, such serious changes caused by one gene mutation!
John was born with a rare genetic disease that is Apert syndrome. This is one of the rarest and most dangerous aggregates of defects: fused skull stitches, fingers and toes fusion and irregularly spaced out eyeballs. Just after being born our son was administered to emergency ward. He suffered from breathing and heart ailments (inter-ventrical tachycardia), pneumonia and sepsis. However a great will to live made that my son is with me.
John's disease results not only in his appearance change but also enormous danger hidden in his interior. The most serious health problems in the Apert's syndrome are associated with the premature skull stitches fusion, causing no space for growing brain. This creates a risk of hearing and vision loss as well as death. Night opnoea and intracranial hypertension impend mental development. Fingers and toes fusion cause feet and hands misshape which may result in prospective amputation.
After many weeks of searching, I reached a doctor who is able to fix what nature made my son "stand out". Dr Fearon from the Craniofacial Center Clinic in Dallas (USA) has been involved in the surgical treatment of children with Apert syndrome for years. The first three, most important operations – separation of fingers and toes and enlargement of the skull – has been valued for about 460,000 PLN (117,900 USD). Part of this sum must be paid by 12/02/2020 so that dr Fearon can arrange date of surgery at all! It's a lot of money that I don't have, but I have to do everything to get it and put my child in the best hands!
Today I am knocking at YOUR heart asking for help to save one of the most important creatures in my life – my John. Fate hurt him cruelly, but I want to reward him with my love and devotion. I believe that good returns. Fight with me for John, and you'll find that this good will also come back to you!
Dorota Bednarz, mother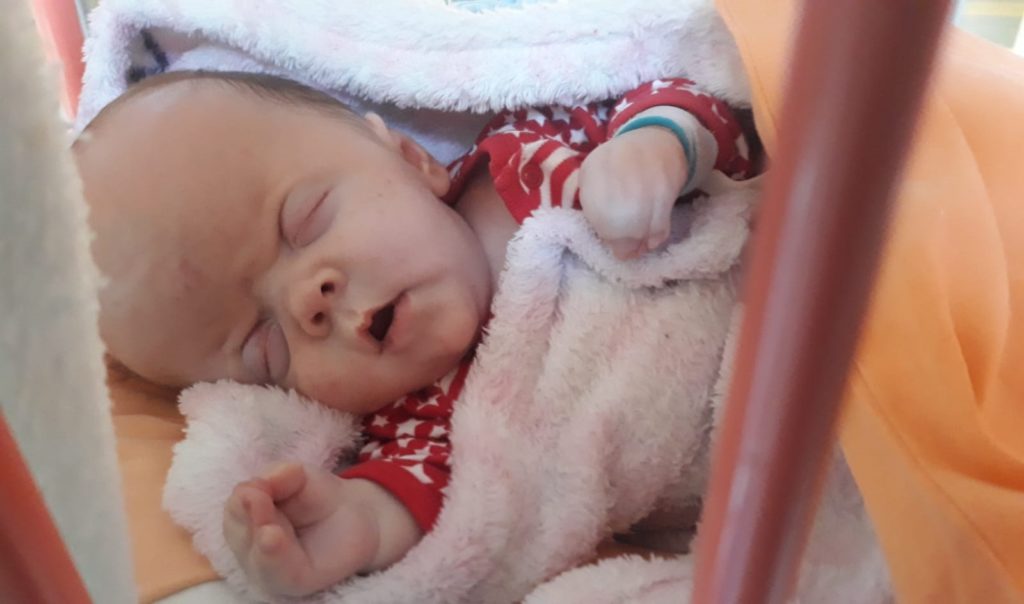 EUR account no: PL23 1160 2202 0000 0001 7599 1564
USD account no: PL50 1160 2202 0000 0001 7599 1660
SWIFT/BIC: BIGBPLPW
Bank transfer details
Fundacja Mam serce
ul. Dereniowa 10/91
02-776 Warsaw
Bank name: Millennium Bank
Account no: PL26 1160 2202 0000 0001 6899 7325
Transfer title: Jan Bednarz

Fundacja Mam Serce
ul. Dereniowa 10/91 02-776 Warszawa

Nazwa banku:
Millennium Bank

Numer konta:
26 1160 2202 0000 0001 6899 7325

Tytuł przelewu:
Bartek Gałkowski - operacja nogi